Strength and Beauty
Live life to the fullest and let go of all the things that hold you back so you can move forward to full fill your dreams!! Get a personalized reading to see what is in store for you based on the current energies or situations in your life.
Live Plenti-Full!!
Tarot or Oracle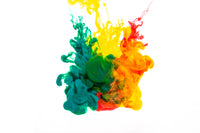 Announcements
Thank you!
We would like to say THANK YOU for being here with us at Living Plentifull and choosing us to shop with. We would love your opinion on our products & performance, leave us a review on our facebook page. We hope you enjoy!!
Custom content
This section doesn't currently include any content. Add content to this section using the sidebar.